Hey there!

I get a lot of requests for light and airy photographs but I also get a lot of requests for bold and bright photography. Yes, the lighting and the editing have a lot to do with it, but so do YOU! Keep reading to find out how!

So how do you come in to play? Well it's easy, your outfit choices set the tone.
Here are two examples:
To best achieve the light and airy look I suggest my clients to wear more neutral tones, soft textures, and flowy materials. Think beige, ivory, cream, white, linen, knit.
Some of my favorite places to find clothes for children are mom and pop boutiques, Zara, H&M kids, and Gap also have wonderful selections.
 
My client chose like neutral colors, soft button down shirts, and eyelet dresses to execute this tone
The bold and bright look may actually be a little more difficult to achieve. You likely want to avoid bold prints, logos, or anything that will distract from the actual image. Below shows a good example of how to create a focal point on a single person, maybe for a child's first birthday or holiday card. By choosing neutral colors and mixing in bolds you can properly achieve this look. Keep in mind that these images you may want to frame on a wall or gift to a parent or grandparent - wearing logos and loud designs will likely not be something that you want hanging on your wall and therefore, I recommend shying away from them.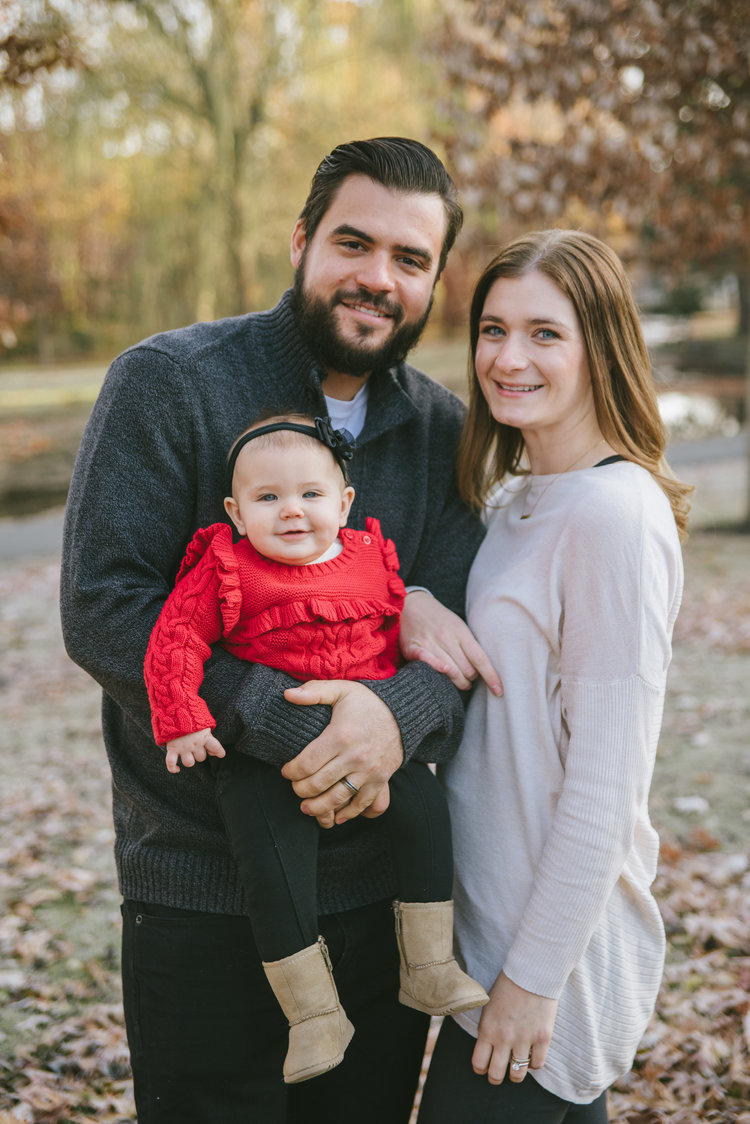 The goal of this shoot was to create a focal point on their daughter. By choosing neutral colors for the parents, and a bold red sweater for their daughter, they accomplished this well!
Lastly, photographers like myself are usually not stylists. However we know what stands out, what looks well together, and we are always happy to work with you while you curate your family's outfits for the shoot and location. We can give you links to websites and outfits we love and many of us have clothes in our archives for our clients to use depending on the types of sessions you are looking to do (newborn, maternity most commonly).

What are your most pressing questions regarding attire? Do you have trouble choosing coordinating outfits? I provide wardrobe consultations with all my sessions so let me know what your concerns are and I'll be happy to answer them below in the comments! Also, let me know if you would be interested in a mini session in April by leaving your email below!
 
- NKB